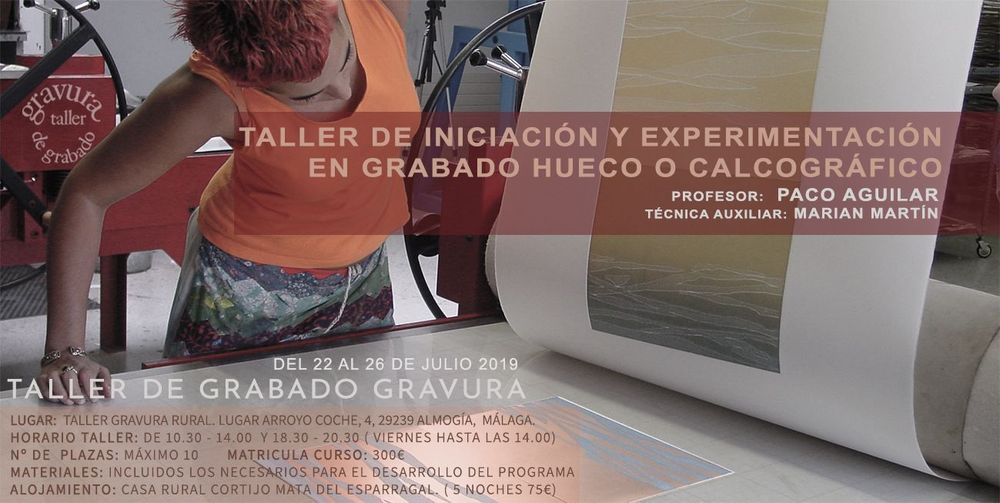 The basic aim of the workshop will be to review the different techniques of intaglio engraving and their combination, being open to experimentation throughout the work process.
In the indirect procedures we will deal with the graphic possibilities of line and relief etching, the varieties of aquatint and soft varnish. We will also practise with the different alternatives in direct incision, perforations, die-cutting or cutting and reconstruction of the matrix.
In printing, we will apply different forms of inking, ways of reporting images and collage with one or several matrices.
The interests of each participant will be taken into account, encouraging the adaptation of the different techniques to their own work.
1. PROGRAMME
PROCESSES
The plate. Polishing and bevelling
Tools and their characteristics
Line etching
Soft base varnish. Texture registration
Box and manual
Sugar aquatint
Drypoint. Characteristics
Referential method of visualisation during the process.
The squeegee. Correction and elimination of areas to be agreed
The berceau. Tonal gradation, black way
Other alternative methods and tools in direct processing
2. LA ESTAMPACIÓN
. Printing methods

. Image report and collage

. The paper. Types of paper. The grammage

. Drying, cleaning and conservation of the finished print.

. Signature and numbering
SHARING. DOCUMENTATION