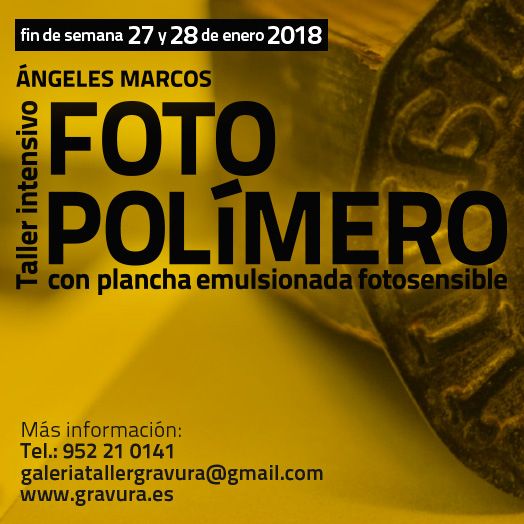 The aim of the workshop is to learn the technique of intaglio and relief engraving on polymer plates already prepared with photosensitive emulsion. With these processes we will be able to obtain prints from various processed photopolymer plates, from drawings, gouache, line, stroke, digital image to relief, the latter on different photolithographs with the use of various materials. The participants will have 3 plates of 15 x 20 cm, one for direct method, one for photo and one for relief.
DEVELOPMENT OF THE WORKSHOP
Contact with photopolymer. Sample examples and work.
Direct method. Washes, strokes, lines… on opaque polyester.
Obtaining of the photolith, insolation, developing and printing.
Indirect method – digital image on transparency.
Obtención de fotolito, intervención manual (o no ), insolación,
revelado y estampación
Relieve – gofrado, entintado, o no, a rodillo
Obtaining photolithography, manual intervention (or not), exposure to sunlight,
developing and printing.
Documentation