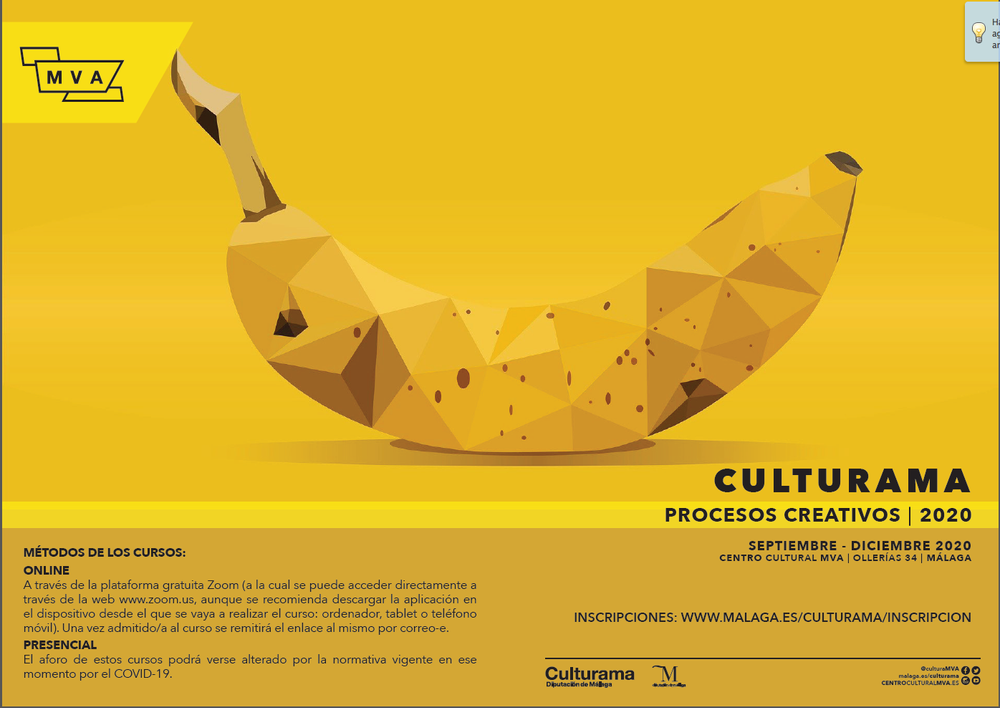 ORGANISED BY THE PROVINCIAL GOVERNMENT OF MALAGA AND THE GRAVURA ENGRAVING WORKSHOP
The workshop aims to learn how to process the digital image in order to transfer it to a physical support, which can be inked and printed. We will learn how to generate different types of positives, the procedure for transferring them to photopolymer film and the process for obtaining the finished matrix for the final print.
The development of the course will be focused on the dynamics of a printmaking workshop, so that the participant learns how it works and participates in the whole process necessary to produce the graphic work independently. In this sense, we will set up the place defining the different printmaking areas, so that it can serve as a model for subsequent initiatives.
The participants will have three 15 x 20 cm format matrices to develop their work.
CONTENTS
PRESENTATION
. Introduction to the development of the workshop.
. Introduction to photopolymer.
. Equipment, materials and tools.
PROCESSES
. Direct method. Washes, strokes, lines… on opaque polyester.
. Indirect method. Digital image on transparency.
. Manual intervention (or not)
. Generation of digital positives
. Image processing
. Image transfer method
. Insolation, development and fixation
. Printing techniques
SHARING, DOCUMENTATION
STRUCTURE
PLACE: CENTRO CULTURAL MVA
DATE: 13 to 16 October 2020
HOURS: from 17.00 to 20.30 hours
No. of STUDENTS: Maximum 12
PARTICIPANT PROFILE: artists, BBAA students, teachers and in general anyone interested in graphic art. (Brief curriculum vitae)
MATERIALS: Included. Students must bring a laptop computer.
REGISTRATION: https://www.malaga.es/agenda/com1_md3_cd-29503/taller-de-fotograbado-de-la-imagen-digital-al-grabado