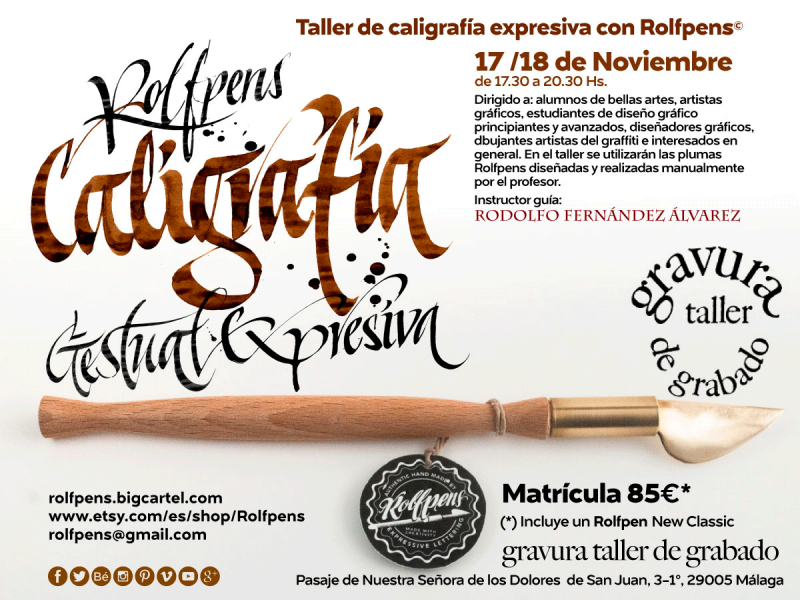 In this workshop, we will explore the different processes of construction (rituals), their evolution and their execution from the sign to the expressive lettering.
We will also learn about the tool and explore its scope, the consecutive rhythmic structure between the line, the mark and the texture. Special attention will be given to the movement and personal style of each participant.
During the course, you will be provided with pens and all the other necessary material. The pen used will be given to the participant to keep.