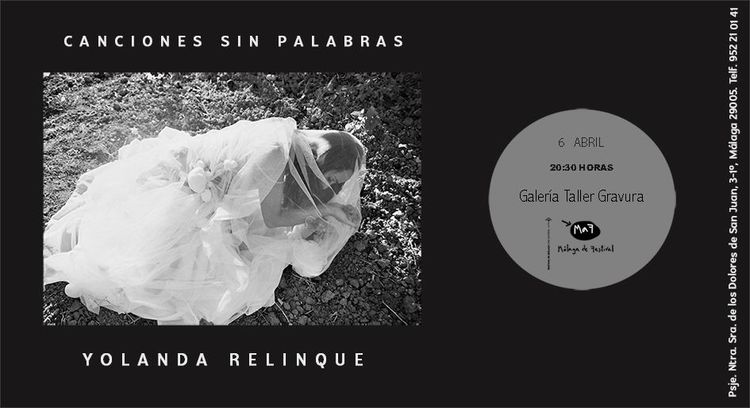 30.03.2018 / 30.04.2018
no
PROJECT FOR PARTICIPATION IN MaF MÁLAGA DE FESTIVAL 2018
The starting point for this project is the idea of recovering the musical work of Fanny Mendelson ('the silenced sister'), a classical composer also known as Fanny Hensel.
Both she and other women of her time were forbidden to compose, a social imposition that stemmed from the idea of the morality of the times in which they lived. This is the case of Fanny Mendelssohn, Nanner Mozart, Alma Malher and Clara Schumann among others.
Both Fanny and Nanner were child prodigies. Clara Schumann was able to pursue a professional career with the help of Felix Mendelssohn, who, however, did not think it appropriate for her sister Fanny to follow that path.
«Music may be Felix's profession, but for you it can or should only be an ornament. It must not and cannot be the foundation of your daily existence and life» (Abraham Mendelssohn, Fanny's father, letter of 16 July 1820).
The education of the time and her destiny to be a wife and mother, silenced the greatness of the music of these composers. In the case of Fanny, she was the author of 466 pieces of music, of which only a small part is known today, most of which remain unpublished in the hands of private collectors.
It was a predecessor of the «songs without words» genre.
Felix Mendelssohn agreed to integrate some of his sister's compositions by passing them off as his own. They thought that this was the only way Fanny's work could be made public. They created by sharing what they did, they were very close, in fact Fanny often corrected Felix's compositions.
In 1842, during a reception in tribute to Queen Victoria, she enthusiastically addressed Felix, telling him that one of his compositions, 'Italia', was her favourite. Felix informed the queen that it was in fact his sister's work.
Fanny died of a stroke at the age of 41 while rehearsing the last piece her brother Felix had sent her. He died a few months later.
FANNY MENDELSSOHN HENSEL (Hamburg, 14 November 1805 – Berlin, 14 May 1847) «I am alone with my music. The pleasure it brings me prevents me from giving up and, given the total absence of external support, I build my persistence as proof of my talent». Letter of 15 June 1836 to Karl Klingemann.
The work that will form part of this project I present will be drawings, ceramics, artist's books and small objects that will be inspired by the works «Sonata nocturno in G minor», «piano trio op 11» and «Alegro molto» among others and the projection of a video art (Concept (described by the artist herself).