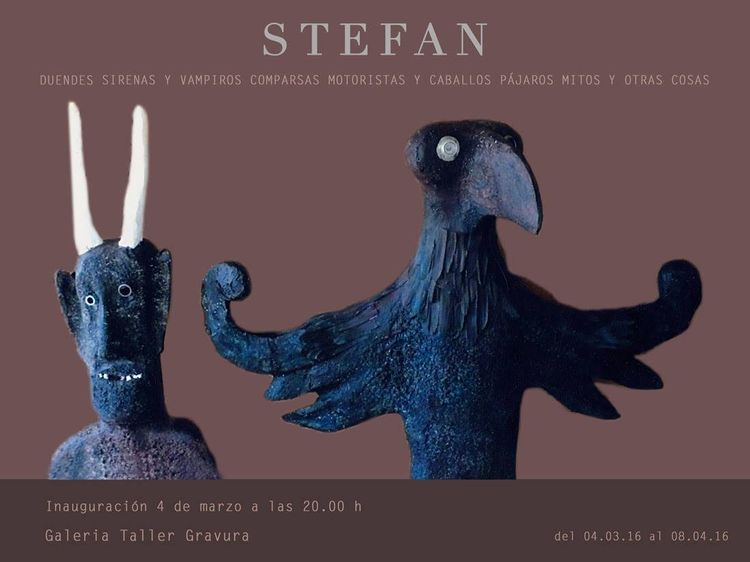 04.03.2016 / 04.04.2016
Gravura Workshop
Fragments of a life….
Fragments of different periods of an artist's life, enthusiastic about Mediterranean cultures?
Freud and his followers sometimes remind me of old bunches of keys, which once opened doors that no longer exist today. Maybe one day the same thing will happen to me. Some people testify to me that I am a creator of worlds juxtaposed or parallel to visible life, or also to the so-called avant-gardes of my time. I think the thing is simpler: I have never cared about the ever-changing tastes of my contemporaries, which has caused me quite a few problems. I just followed, in a relatively carefree way, my own intuition or let's call it my instincts. In this way, I discovered at every moment what seemed to me to be unknown lands and I did not care about anything other than bringing to light fragments of that world, a personal chaos. And I projected it with various techniques, some of them invented by myself. The only aim of these activities was to get to know myself better and to look a little more like myself every day.
What we have put together here is an attempt to show, with a few exemplary objects, how this adventure developed, from the 1950s to the present day, with all its consequences. It was nothing more than a constant search for the balance that I lost at the birth of this marvellously incomprehensible world. If philosophy is concerned with ultimate truths, irony has its sights set on the penultimate ones. Or to quote Carlos Fuentes: Everything is hidden and lies in wait for us. If perhaps you still don't understand me now, don't take this the wrong way. It's exactly the same for me. (Stefan)