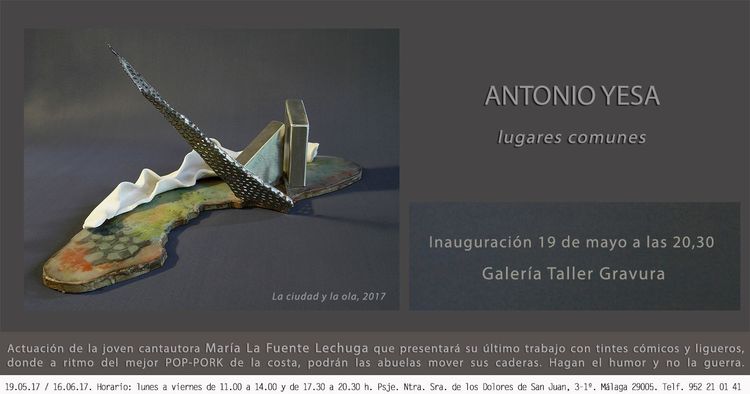 Antonio Yesa
19.05.2017 / 16.06.2017
Gravura Workshop Gallery
In this exhibition at the Gravura workshop I present a series of small-format works in which I continue to investigate the influence that scale can have on the viewer's perception. They are not models, as they have sometimes been called, although I have used some of them as models to take them to a dimension more in keeping with the need to be inhabited. With these sculptures I want to establish a game, in which I invite the spectator to reduce their dimensions and visit them, experiencing an unreal space-time. All the power is in the imagination.
In addition to these individual spaces, I introduce works with an installation character in which I combine different geometric and organic elements in search of the balance that nature possesses.
These are my cities.
The idea of building them has been with me for a long time, as long as I can remember; but it was after reading Italo Calvino's Invisible Cities that I seriously considered the possibility of having my own cities with certain characteristics that make them different from those imagined by this writer: mine – for example – are real. But, like Calvino's, they can only be inhabited with the imagination. Antonio Yesa.